Online Central Control (web based)

Control all Signature® devices that are compatible with the Share platform.
No need for expensive computers or software to control irrigation controllers.
Easily connect to your controllers from anywhere.
Access to every controller function available on the web.
Smart Watering wizard to quickly guide you to the most efficient watering.
Interface designed specifically for easy use on the go.
Works on all Apple devices newer than iPhone® 3G and iOS 4.2 +.
Try Our New Website!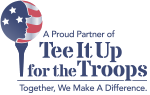 We are proud to present our made in USA products! Look for our made in USA icon:


Copyright © 2016 Signature Control Systems, Inc. All rights reserved. The information contained in this web site is subject to change without notice.