Online Central Control (web based)

eConstellation® Pro flow manages from anywhere and downloads to your satellite network
Remotely monitor sites—across the city, state, or world—from one location or an infinite number of locations
All programs and site data are stored in your personal and secure eConstellation® account
Multi-user environment with multi-level passwords and access controls
Try Our New Website!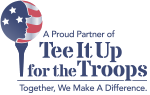 We are proud to present our made in USA products! Look for our made in USA icon:


Copyright © 2016 Signature Control Systems, Inc. All rights reserved. The information contained in this web site is subject to change without notice.