Single zone valve mounted battery operated controller.
Single Program.
Operates on one replaceable 9 volt battery for over one year depending on usage.
Waterproof design allows this unit to be submerged up to 6 ft (1,8 m) of water.
Installs directly on all Signature Turf valves and can be fitted to many other valves through the use of adapters.
Includes three dials for easy programming and flexible programming features.
8010 can be purchased mounted on a 7900 series valve (8012).
Try Our New Website!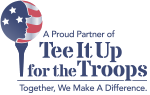 We are proud to present our made in USA products! Look for our made in USA icon:


Copyright © 2016 Signature Control Systems, Inc. All rights reserved. The information contained in this web site is subject to change without notice.