Quick Action Valves, easy to install, simple to use.To control the water flow of irrigation installations rotate the valve handle. A quarter turn of the handle is all that is required to go from full flow to the "OFF" position.

FEATURES

Available in three connection combinations, Barb x Barb, Barb x Male Thread and Barb x Female Thread.
Quick Action valve with positive quarter turn "On-Off" feature.
The Female Threaded Nut on the Female Threaded Valves, rotates independantly from the body. Patent Pending
The 14 mm, 15 mm and 18 mm valves are for dripper lines

Model SMP00145
1/2" Barb - For 16 mm O.D. Tub
Try Our New Website!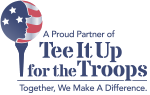 We are proud to present our made in USA products! Look for our made in USA icon:


Copyright © 2016 Signature Control Systems, Inc. All rights reserved. The information contained in this web site is subject to change without notice.